Training Categories: See the Training menu (above right).

Tracker - Word
Use Project Tracker sheets to monitor learner progress and coordinate activities.
Using the Tracker Sheets
The Tracker sheets are downloadable Microsoft Word files, one for each Project in The Family History Guide. With Tracker sheets you can:
Pre-assess the skills or knowledge levels of learners before instruction
Access valuable Instructor Tips to help you deliver the material successfully
Monitor learner progress with skills and knowledge on an ongoing basis
Note: Tracker sheets are available for individuals to download as well, so first check to see whether the learner has already filled out one or more Trackers. Also, to view or edit Tracker sheets on a Mac or iPad, you will need the Pages program or app.
Below is a sample from the Tracker sheet for Project 1: Family Tree. The Legend in the upper left explains the various items. The Notes column includes some Instructor Tips in gray, as well as dashes where you can add your own tips.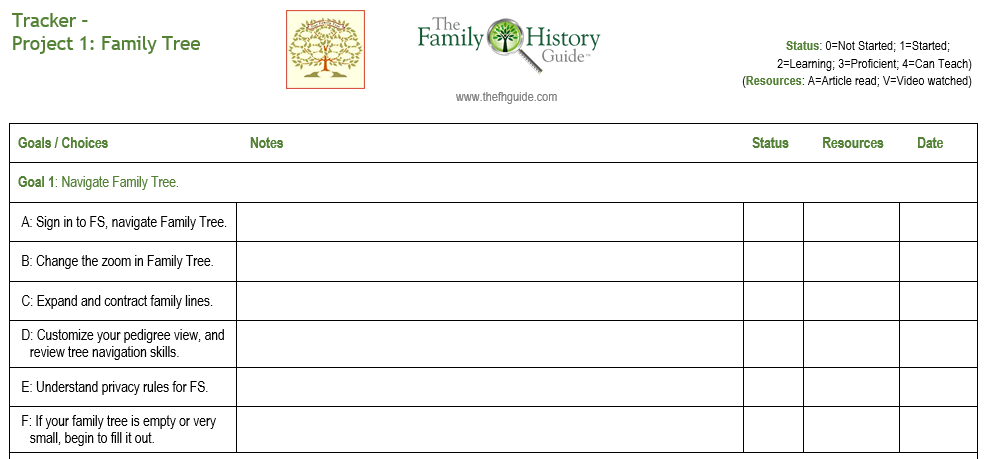 Tracker Sheets for Download
FamilySearch Projects
---

Ancestry Projects
---

MyHeritage Projects
---

Findmypast Projects
---
---
---